RHINO Recessed
RHINO range is specifically designed to excel in demanding environments, ensuring high reliability and durability even in the most challenging conditions.
Description
The rise of urban design in infrastructure projects, including metros, bridges, tunnels, and overpasses, has led to a growing trend of utilizing light to elevate the visual aesthetics of these structures. Whether it's new construction or renovations, modern infrastructure projects now prioritize incorporating a sense of style. By strategically implementing linear lighting, elements that were once overlooked can be transformed into captivating landmarks of remarkable beauty.
The RHINO range offers a solution that not only creates distinctive structures that inspire and captivate but also ensures unparalleled reliability and durability, even in the most challenging environments. With the RHINO range, there is ample opportunity for innovative designs and the effective use of lighting to highlight the unique characteristics of infrastructure projects, further enhancing their visual appeal.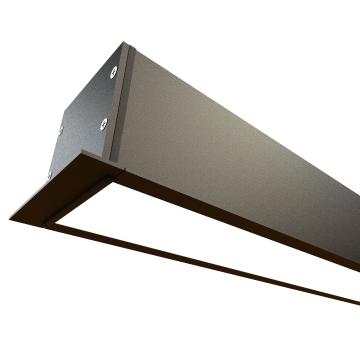 Base System

Australian made high grade aluminium profile, Replaceable modular gear tray, Stand-alone surge protection, 4mm screwed endplates, IP 65 rating

Light Engine

Custom board with Samsung LED package, quality European drivers as standard

Optics

High performance PolyLED diffuser with no visible spotting and uniform appearance

Mounting
Experience the pinnacle of lighting technology
By embracing the RHINO range, designers and architects gain the freedom to explore innovative designs and leverage lighting to showcase the unique characteristics of infrastructure projects.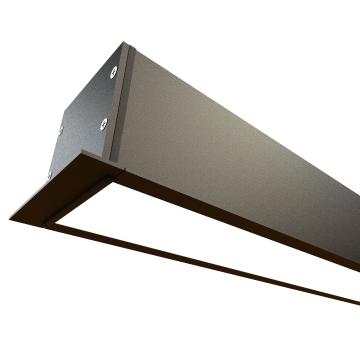 Best in class efficacy
IK 10 or IK 08
NATA IP65/66 Certification
Designed to operate in ambient temperatures up to 50°C
Our standard profile offer includes, 45, 60, 80 and 115 Recessed. Use the Austube Custom Configurator to design and build your customised lighting system. The configurator generates customised IES files and datasheets according to your specification.
Australian Made and Designed
The RHINO is an Australian-made high-grade aluminium profile which ensures durability, while the replaceable quick fit gear tray modules with safety lanyards and optional stand-alone surge protection offer convenience and safety. With 4mm screwed endplates and an IP65 rating, this product is designed for outdoor lighting projects.
Characteristics
General Information
Electrical information
Performance

Luminaire efficacy - up to (lm/W)
Optical information

Colour rendering index (CRI)
Housing and finish

Housing

High grade aluminium profile

Optic

Finish

Natural Anodised or Powder Coated

Tightness level
Lifetime
Operating conditions
Dimension and mounting

Dimensions and mounting

AxBxC (mm | inch)

RHINO – 45 RECESSED - 44 x 55 - W x H (mm)

RHINO – 60 RECESSED - 59 x82 - W x H (mm)

RHINO – 80 RECESSED - 83 x 84 - W x H (mm)

RHINO – 115 RECESSED ASYM - 87 x 89 - W x H (mm)

Weight (kg | lbs)

RHINO – 45 RECESSED - 2.3

RHINO – 60 RECESSED - 3.8

RHINO – 80 RECESSED - 3.9

RHINO – 115 RECESSED ASYM - 4.5
Control systems
Control link