CONTOUR LINE – 75
Contour Line offers a seamless and premium aluminum curved extrusion, available in an extensive selection of standard or customizable radius options.
Description
Immerse yourself in the mesmerizing display of light as it gracefully flows, creating captivating rings, undulating waves, enchanting spirals, and interconnecting curves.
With CONTOUR LINE, experience a new dimension of illumination that transcends boundaries. This high-quality linear curved profile offers unrivaled performance and quality. Choose from a wide range of standard or customized radii to suit your unique requirements.
Whether surface-mounted or suspended, CONTOUR LINE delivers exceptional lighting solutions. Austube guarantees the utmost in performance and craftsmanship, ensuring a transformative lighting experience.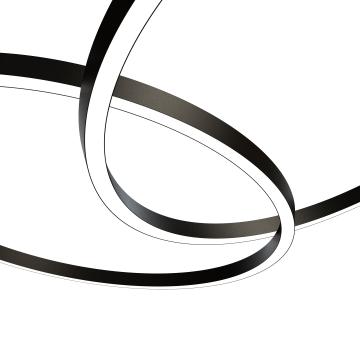 Base System

High grade aluminium extrusion, replaceable modular gear trays, optional stand-alone surge protection, 4mm screw-less endplates

Light Engine

Custom board with Samsung LED package, quality European drivers as standard

Optics

High performance PolyLED diffuser with no visible spotting and uniform appearance

Mounting

Surface Mounted, Wire Suspended, Rod Suspended
High grade aluminium extrusion
Replaceable modular gear trays
Optional stand-alone surge protection
4mm screw-less endplates
SELV LED Engine
High performance PolyLED (PC), Silicone optional diffuser with no visible spotting and uniform appearance
Use the Austube Custom Configurator to design and build your customised lighting system. The configurator generates customised IES files and datasheets according to your specification.
Characteristics
General Information
Electrical information
Optical information

Colour rendering index (CRI)
Housing and finish

Housing

High grade aluminium profile

Optic

Finish

Natural Anodised or Powder Coated

Tightness level
Operating conditions
Dimension and mounting
Control systems
Control link
Downloads